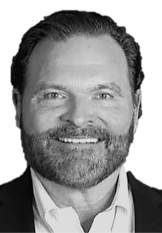 Bill specializes in integrating the various components of surgical departments, creating an efficient and effective workflow between leadership, physicians, and staff. He ensures outstanding patient care by employing a practical and thoughtful approach to surgical suite management with a focus on establishing stable department leadership, utilizing patient flow and throughput models, instituting cohesive centralized scheduling environments, establishing quality and performance indicators, and furthering staff education.
Bill blends the financial constraints often faced by hospitals and healthcare systems with quality outcomes needed for patient care. In partnering with C-suite executives, Bill creates a culture of change throughout their organizations required to sustain savings and improvements.

Bill earned his Master of Business Administration from Amberton University. He received his Bachelor of Science in Healthcare Administration from Texas A&M University, and his Associate of Science in Nursing from Angelina County College in Lufkin, Texas. Bill is the founder of the Baylor Surgical Services Institute and served as the Executive Producer for the award-winning Pathways© Continuing Education Video Series. Bill is a recipient of the United States Public Health Service Rear Admiral Julia R. Plotnick Chief Nurse Award for Outstanding Contributions to Nursing. Bill is published in the Journal of the American College of Surgeons and Blackwell International. He has lectured in 27 countries on topics such as predictive analytics, how to run an efficient operating room, occupational hazards, nursing leadership, antibiotic resistant organisms, latex allergies, coping with blood born pathogens, tuberculosis, and just-in-time inventories.
Baylor University Medical Center, Dallas, TX
Mt. Sinai Hospital, NY, NY
Piedmont Healthcare, Atlanta, GA
Granville Health System, Oxford, NC
Glendale Adventist Medical Center, Glendale, CA
LA Medical Center, Los Angeles, CA
White Memorial Hospital, Los Angeles, CA
Hartford HealthCare Corporation, Hartford, CT
Swedish Medical Center, Seattle, WA
Dignity Health, Santa Cruz, CA
WellStar Health System, Atlanta, GA
Stanford Health Care, Palo Alto, CA
Lucille Packard Children's Hospital, Palo Alto, CA
Angel Medical Center, Franklin, NC
Denver Children's Hospital, Denver, CO
Children's Hospital of Wisconsin, Milwaukee, WI
UofL Health - Jewish Hospital, Louisville, KY
MultiCare Health System, Tacoma, WA
Methodist Health System, Omaha, NE
Peace Health, Vancouver, WA
Tracy Community Hospital Sutter Health, Tracy, CA
Union Hospital, Terre Haute, IN
Trumbull Regional Medical Center, Warren, OH
Scripps Medical Center, La Jolla, CA
Adventist Health Portland, Portland, CA
Tri-City Medical Center, Oceanside, CA
Baptist Health, Knoxville, TN
Schuylkill Mountain Medical Center, Pottsville, PA
Marquette General Health System, Marquette, MI
Providence Alaska Medical Center, Anchorage, AK
Atrium Health Navient, Macon, GA
Mercy Hospital, Portland, ME