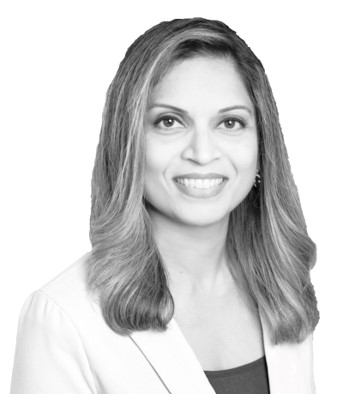 Deepa Kurup, RN, MSN/MBA, LSSBB, CPHQ
As a registered nurse certified in CPHQ and LSSBB Deepa has held a variety of management roles  focused on improving the quality and performance of patient care delivery in different health systems. Deepa has extensive experience in the fields of regulatory requirements and compliance, patient safety, quality and performance improvement. Her experience includes both management and project work at large academic medical centers. 
As a consultant who started as a Quality Executive Deepa focuses on advancing quality initiatives through meaningful use of data to support improved decision-making and reduced variability. Her work has generated substantially improved outcomes through the implementation of higher standards of professional practice in different clinical settings. Deepa also learned Lean Six Sigma while at Stanford Healthcare and went on to lead major quality improvement projects there, and for other major medical system clients. Her results include reduction in readmission rates; optimizing clinical workflow to increase patient satisfaction; reducing length of stay and mortality rate; enhancing a range of EMR tools to improve patient flow; and, implementing new clinical staffing models to improve both workforce productivity and satisfaction. Deepa's passion to improve the quality of care and her engaging style as a facilitator who builds understanding, consensus, enthusiasm and implemented results is evident in all aspects of her work. She is a strong patient safety advocate with a vision to reach the goal of zero harm in every healthcare facility.