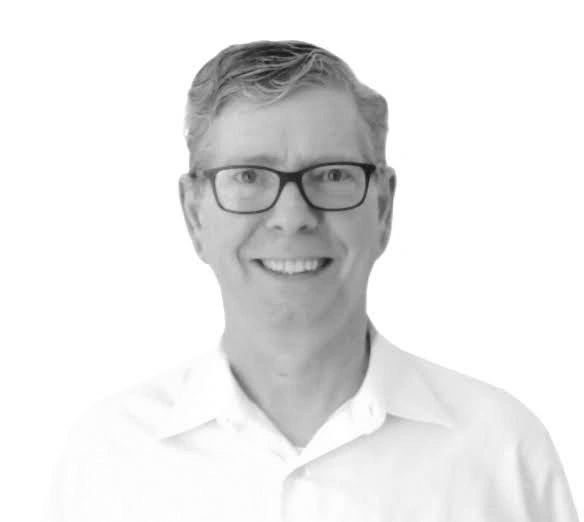 Since 2005 Spence Tepper has been the President of Compirion Hospital Solutions, and is also currently a partner at HS4HS.
Duke University Hospital, Raleigh NC
Kettering Healthcare, Dayton OH
SSM St. Mary's Hospital, St. Louis MO
SSM DePaul Hospital, St. Louis MO
Sacred Heart Hospital Pensacola FL
Halifax Regional Medical Center, South Boston VA
HSHS St. John's Hospital, Springfield IL
HSHS Holy Family Hospital, Greenville IL
Jefferson Memorial Hospital, Crystal City MO
Anderson Memorial Hospital, Maryville, IL
Medical Center of Central Georgia, Macon GA
Baxter Regional Medical Center, Mountain Home AK
Covenant HealthCare, Saginaw MI
HCA / Henrico Doctor's Hospital, Richmond VA
Taylor Regional Hospital, Campbellsville KY
Charleston Area Medical Center, Charleston WV
United Hospital Center, Clarksburg WV
Southern Regional Medical Center, Atlanta GA
Bay Medical Center, Panama City FL
Meriter Hospital, Madison WI
University of Wisconsin, Madison WI
Marshfield Clinics, Marshfield WI
Planned Parenthood, Los Angeles CA
St. John's Well Child and Family Centers, Los Angeles CA
Compirion was awarded the contract because they looked different from every other consulting group I had seen....they presented a total package for a lump sum (of money), with goals that were agreed upon beforehand...and they had the same goals we did.
Ron Peterson
Chief Executive Officer Baxter Regional Medical Center Mountain Home, AR
Compirion provided unique insight and experience to expand our performance and improve specific goals we simply could not attain on our own. Their teaching of observation, analysis, and teamwork created a distinctive process for improvement. They created the goal-oriented focus to improve accountability, operations, and frontline leadership that defines exceptional organizations.
William Mahone
President and Chief Executive Officer Halifax Regional Medical Center, Roanoke Rapids, NC
There were initiatives we have been trying to actualize for many years unsuccessfully. The Compirion consultants came in and helped us implement those process changes. We accomplished a lot, and we couldn't have done it without Compirion. It was our project but I had a partner to collaborate with to make things happen. Now we can do things we never thought possible for our patients and staff.
Karen Daniels RN
Chief Nursing Executive Halifax Regional Medical Center Roanoke Rapids, NC
As an ED manger it is very hard sometimes to clear the dust and take a hard look at how you do business and admit you need to do better. Compirion Consultants came in and showed us how to take small steps and make huge differences in our day to day functions. We were able to use data we were collecting and incorporate new processes that decreased through put, door to EKG and MD times, but most of all improve customer service. We put our patients first. We became an "organizational" team. Everyone in the hospital had a role and we all worked together to create a great healthcare organization.
Charlotte Ferguson RN
Manager Emergency Care Center Halifax Regional Medical Center Roanoke Rapids, NC
What the Compirion process taught us was respect for the patient and our coworkers.
Pat Black MD
Emergency Department Medical Director Baxter Regional Medical Center Mountain Home, AR
Compirion was chosen for their unique multi-disciplinary approach to their methodology, and because they were very hands-on.
Mary Kay Gardenier
Senior Vice President of Operations Southern Regional Medical Center Atlanta, GA
We selected Compirion for their willingness to be at risk and to work under hospital direction as part of the team. What I liked about Compirion was that they didn't bring a 'book of solutions'...they used the resources of the hospital, specifically the front line managers, to come up with customized answers to fit Jefferson's needs.
Jerome Ladous
VP of Operations Jefferson Memorial Hospital Crystal City , MO
Compirion was able to get contributions from the hospital staff in the form of ideas, provide idea implementation and keep everyone on task. Their ability to bring consistency and accountability is what made the project work.
Ben Warner RN
Chief Nursing Officer HCA Healthcare Henrico, VA
Their observation process proved to be a fabulous tool that I now use all the time. I used it to move the whole house forward.
Michele Pierski
Director of Cath Lab/ARU Baxter Regional Hospital Mountain Home, AR
The 'Wow' moment was the shift in viewpoint of the staff and physicians.
Vicki McElfresh RN
Charge Nurse, ED Grandview Hospital Dayton, OH
Compirion embedded themselves in the ED environment and observed. They defined those changes that would have the greatest impact and built teams from the Emergency staff to carry them out.. They promised they would help us hit the target in six months and they did. Their unique behaviorally focused methodology changed the culture…. The physician we almost lost says he now looks forward to coming to work every day.
Brenda Kuhn RN
Chief Nursing Officer Kettering Health Network Dayton OH
We saw a cultural change in the ED. As the staff and physicians began understanding the importance of change process, they became more involved in the department. The changes the team developed made our work easier and the result was better patient care.
Charles McIntosh MD
ED Medical Director Grandview Hospital Dayton, OH
Revenues went through the roof making Administration very happy! And, things continue to improve. We are currently two million dollars more to the positive this month vs. the same month this quarter last year. We expect to finish $20-$24 million more this year over last. I'd say we got our money's worth.
DeLanor Doyle MD
Medical Director of Emergency Services Medical Center of Central Georgia Macon, GA
Their unique methodology is behaviorally-focused and resulted in facilitating change in hospital leadership which had the greatest impact of all.
Mary Kay Gardenier
Senior Vice President of Operations Southern Regional Medical Center Atlanta, GA
The Compirion consultants helped us to pull together front line staff with Clinical Supervisors, Managers and Administration to form an exceptional team. The consultants were not only available for us but actually worked with us side by side to help us accomplish our goals. They were resourceful and committed to our staff within the organization. They brought with them a dynamic energy that we will strive to carry on to meet our future goals.
Barbara Moore
Administrative Director Halifax Regional Medical Center Roanoke Rapids, NC